Additional insights around systemic risks to supplement Chubb's industry-leading knowledge of cyber-related incidents.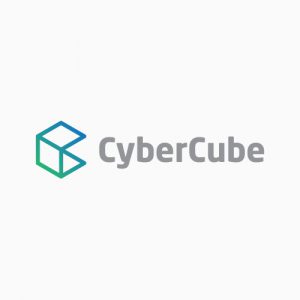 SAN FRANCISCO, May 30, 2018 /PRNewswire/ — CyberCube, a leading provider of cyber risk analytics for the insurance industry, today announced that Chubb, the world's largest publicly traded property and casualty insurance company and a leader in cyber risk underwriting, has signed an agreement for use of CyberCube's analytics to supplement the insurer's ability to quantify and better understand systemic risks across its commercial cyber portfolio.
"Cyber is one of the most complex risks facing insurers in the 21st century," said Pascal Millaire, CEO of CyberCube. "Data-driven tools can be extremely valuable when it comes to managing cyber aggregation. We are pleased to support Chubb, a recognized leader in the cyber insurance space, by providing them with additional insights into the systematic risks and other cyber-related exposures within their cyber portfolio."
About CyberCube Analytics (CyberCube)
CyberCube is dedicated to delivering the world's leading cyber risk analytics for the insurance industry. The company's Software as a Service platform helps insurance companies make more informed, effective and efficient decisions when underwriting cyber risk and managing cyber risk aggregation. CyberCube's enterprise intelligence layer provides insights on millions of companies globally and includes modeling on over one thousand single points of technology failure. The CyberCube platform was established in 2015 to apply the intelligence and expertise from the world's largest cybersecurity company to cyber insurance analytics and now operates as a standalone company, exclusively focused on serving the insurance industry. For more information visit www.cybcube.com or contact info@cybcube.com.
About Chubb
Chubb is the world's largest publicly traded property and casualty insurance company, and the largest commercial insurer in the United States. With operations in 54 countries and territories, Chubb provides commercial and personal property and casualty insurance, personal accident and supplemental health insurance, reinsurance and life insurance to a diverse group of clients. As an underwriting company, we assess, assume and manage risk with insight and discipline. We service and pay our claims fairly and promptly. The company is also defined by its extensive product and service offerings, broad distribution capabilities, exceptional financial strength and local operations globally. Parent company Chubb Limited is listed on the New York Stock Exchange (NYSE: CB) and is a component of the S&P 500 index. Chubb maintains executive offices in Zurich, New York, London and other locations, and employs approximately 31,000 people worldwide. Additional information can be found at chubb.com.
CyberCube Media Contact:
Sudhir Bhatti
Head of Marketing
sudhirb@cybcube.com
Contact Yvette
If you're looking for more information on CyberCube or on how to collaborate with us, feel free to get in touch with me directly.
I'd be happy to help!